LVD GLIFWC Registration Station Information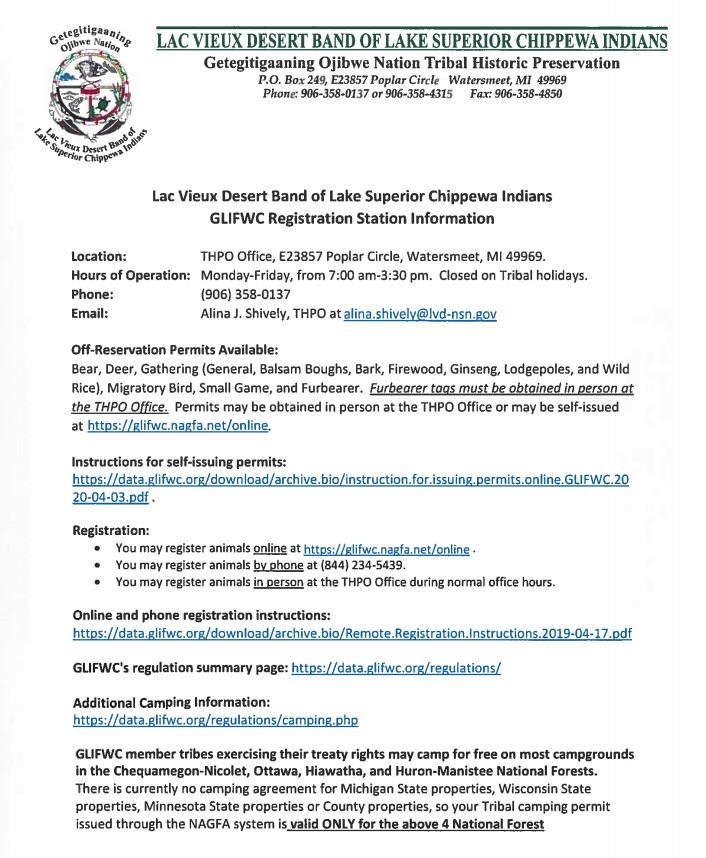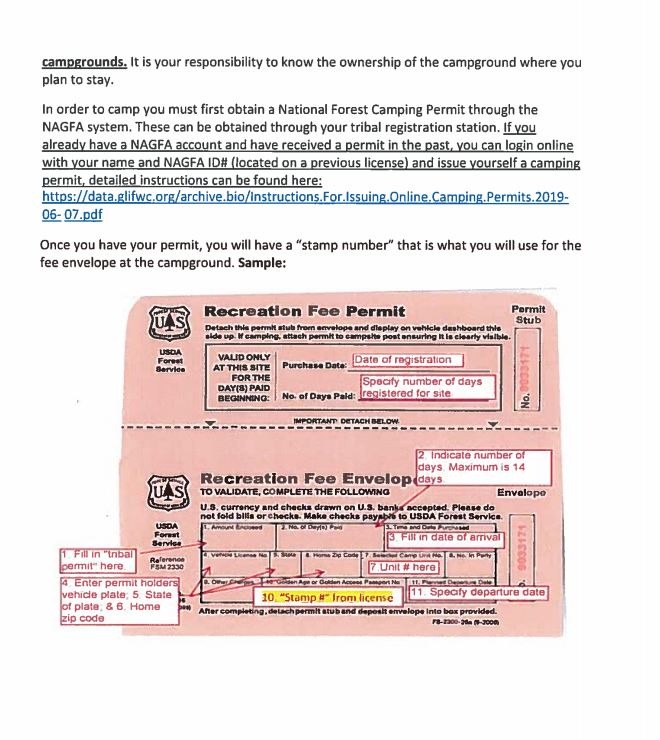 The 2021 LVD Hunting Season Opening Day is Tuesday, September 7, 2021. Don't Wait last minute to get your hunting license! 
As a reminder: All Tribal Offices are closed on Monday, September 6, 2021 and Wednesday, September 8, 2021 in observance of Labor Day and LVD Reaffirmation Day.